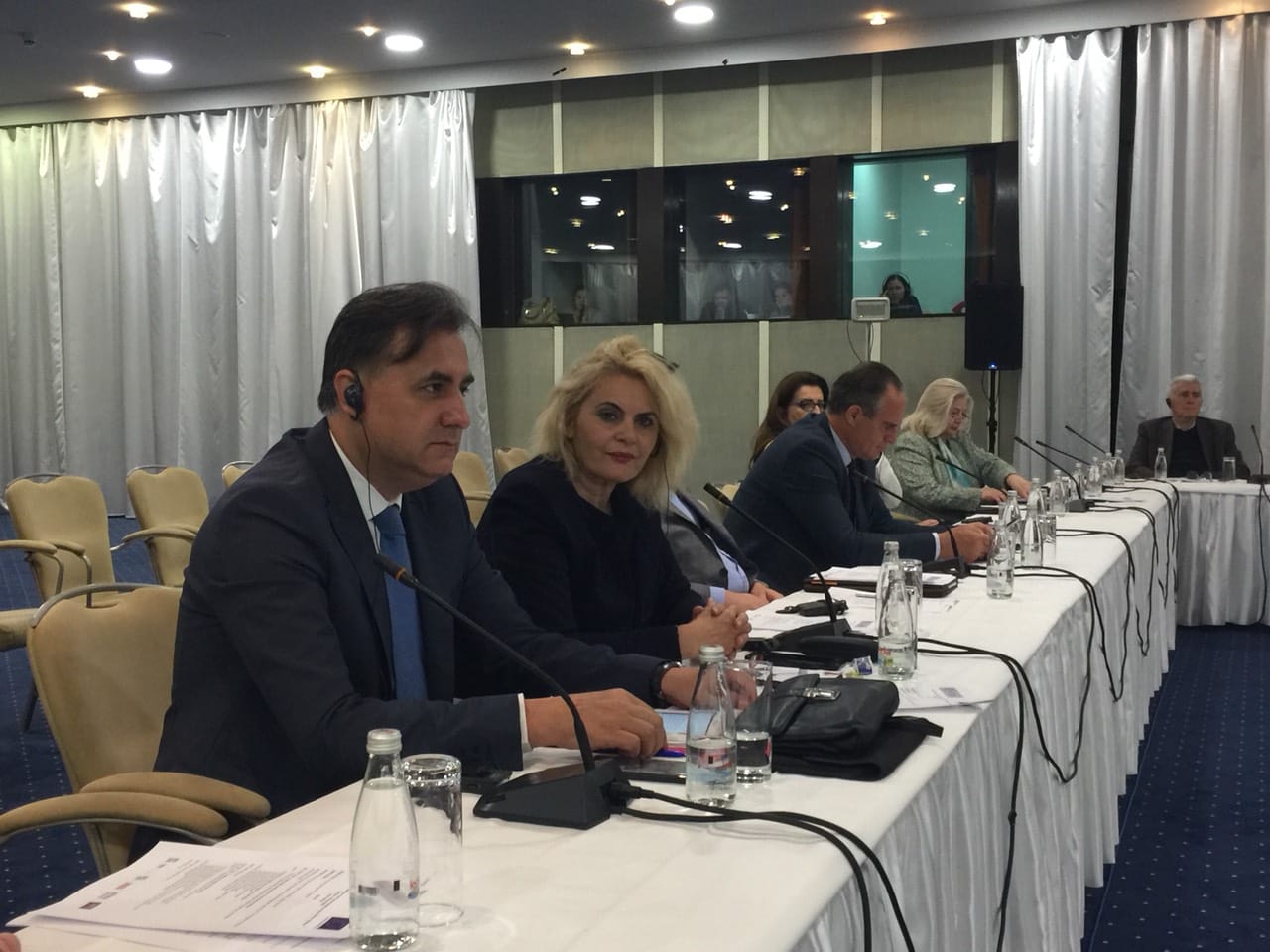 Sarajevo, 28 May 2019 – The Director of the Agency for Audio and Audiovisual Media Services, Zoran Trajchevski, took part in the regional conference on "Financing the Public Broadcasting Services in the Western Balkans" in Sarajevo today.
In his presentation at the panel discussion dedicated to ensuring a stable and independent financing of the public services, Trajchevski dwelled on the existing legal solutions for financing the Macedonian Radio and Television and the problems that our public service had been facing in the past years, and stressed the need to urgently find a safe stable and viable model of financing that would at the same time ensure independence of the public broadcaster.
Trajchevski pointed out that the legal amendments made in the past years had not resulted from some serious economic analysis that would assess what amount of funds the MRT really needed to meet the functions as a genuine public service, although the Agency had noted this problem as early as 2012 in the Strategy for the Development of Broadcasting Activity for the period 2013 – 2017.
"Should we make a comparison of the MRT's annual budget with those of the public services of Croatia, Slovenia and Serbia, the poor situation of our public service becomes even more visible," Trajchevski said.  
At the end of the Conference, at which the Minister without Portfolio in charge of communications, accountability and transparency, Robert Popovski, and the President of the MRT Programming Council Smilka Janevska Sarkanjac also held addresses, a draft document was presented on the Joint Principles of Financing the Public Broadcasting Services of the Western Balkans.