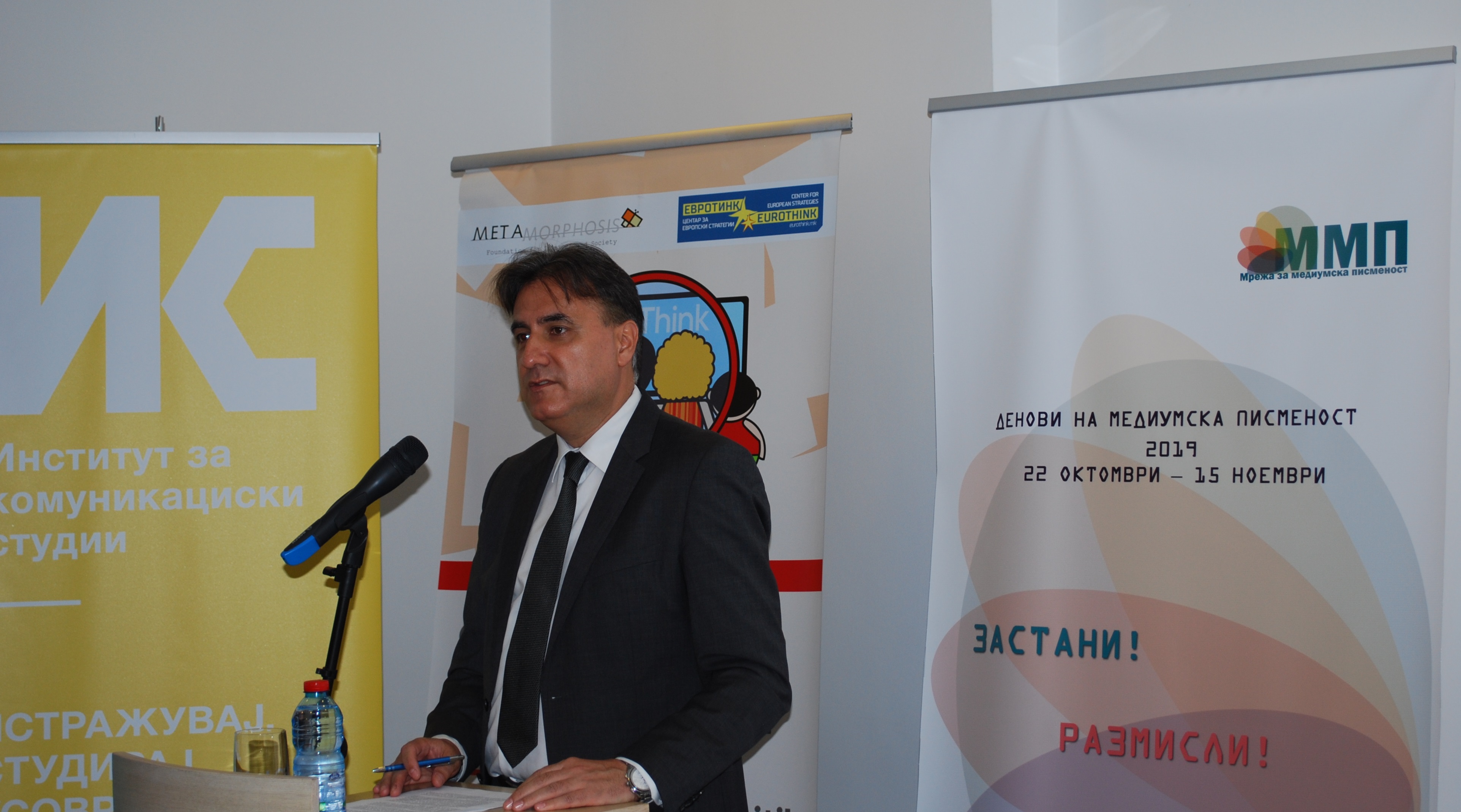 Skopje, 22 October 2019 – Starting from today until 15 November 2019, the Media Literacy Network is holding the Media Literacy Days, under the motto "Stop, think, check!". In this way, the country is joining in the marking of the 8th UNESCO Global Week of Media and Information Literacy.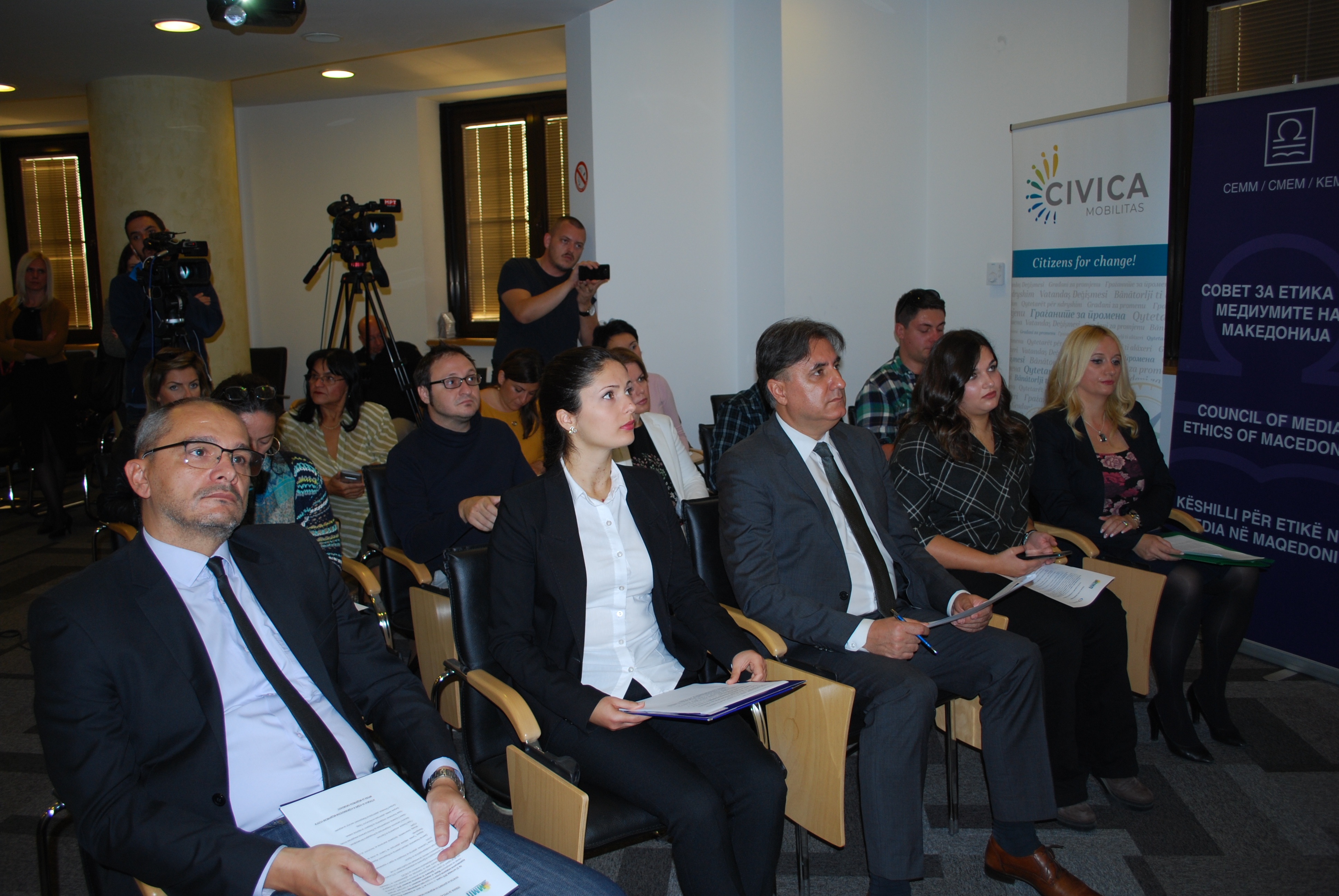 During these four weeks, the citizens will have an opportunity to engage in some thirty workshops, debates, webinars, open days and other events focused on different aspects of media literacy. The purpose of the Media Literacy Days, among other things, is to raise public awareness of the importance of media literacy; to acquaint different categories of citizens of all age groups (children, youth, adults and elderly) with media literacy and equip them with media literacy skills, and to provide a platform for collaboration, exchange of experiences and development of sustainable media literacy projects.
As Director Zoran Trajcevski informed at today's press conference, the Agency for Audio and Audiovisual Media Services will be participating in several events as part of the Media Literacy Days. The Open Days for visiting the Agency are 31 October and 1 November 2019, when all interested citizens will have the opportunity to get acquainted with the Agency's competences and learn more about media literacy.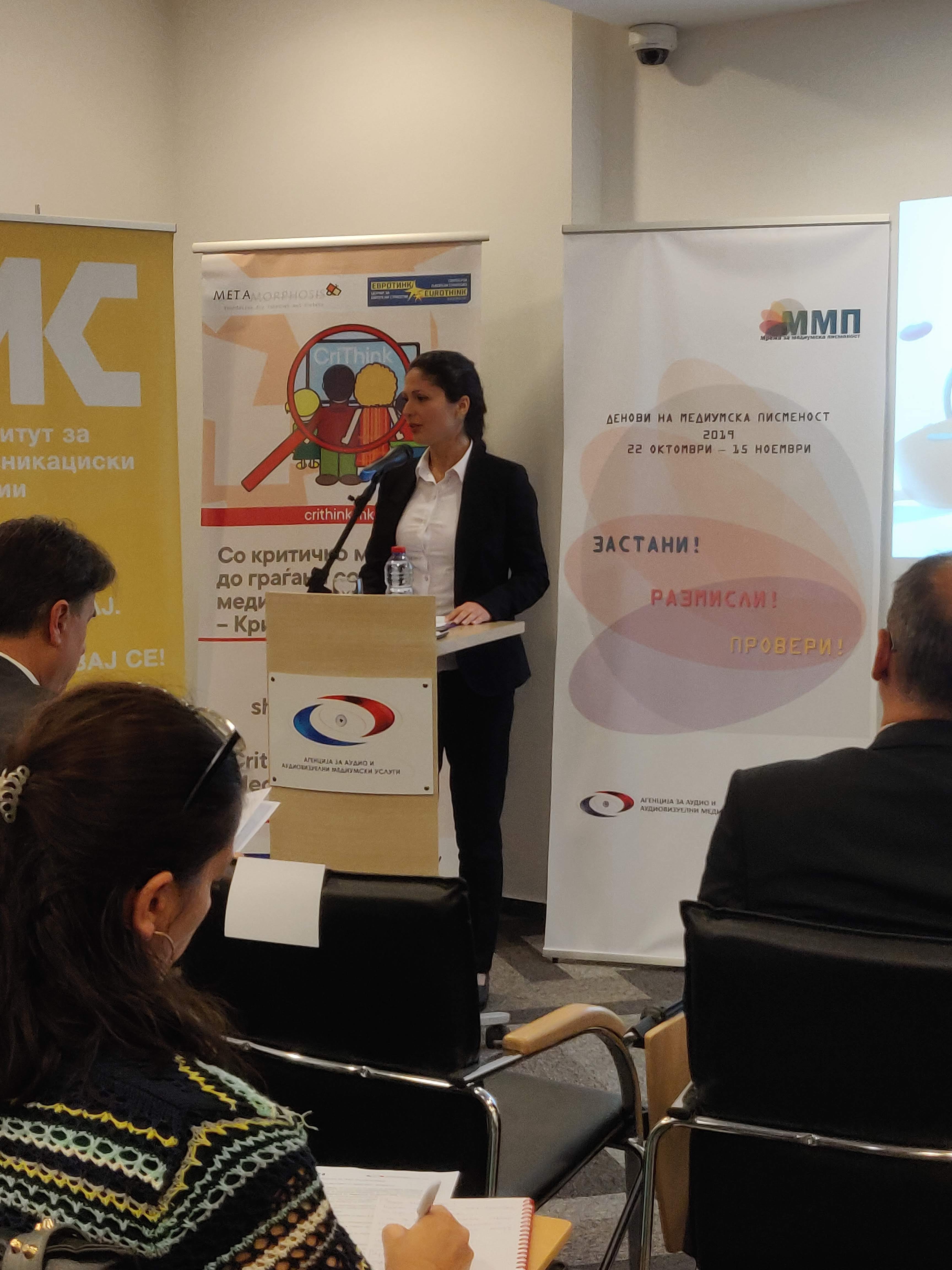 The Conference due to take place on 14 and 15 November 2019 will include a presentation of the results of the survey into the level of media literacy among the adults and young people, carried out with the support from OSCE; a debate on the topic of online consumption and a media literacy workshop involving the political party youths. Among the events planned is also a Fair aimed at presenting the work of the Network members.
Speaking at the press conference were also representatives of the Macedonian Institute for Media, the Institute of Communication Studies, the Council for Media Ethics of Macedonia, Eurothink, the Metamorphosis Foundation, the Ohrid Institute, the Youth Educational Forum, VEZ – Value for European Knowledge, the Independent Union of Journalists and Media Workers, and the Antico Women's Civil Society Initiative, which are actively involved in the realization of the Media Literacy Days.
For the needs of the Media Literacy Days, an audio and a video clips have been adapted with the support of the Public Broadcasting Service, in the Macedonian and Albanian languages, respectively. Originally, the spots were produced by the Media Literacy Network of Ireland and the Irish regulatory body – BAI. The videos are already being broadcasted by the media in order to inform citizens about the events that are part of the Media Literacy Days.