Skopje, 30 September 2022 – The Agency for Audio and Audiovisual Media Services held a public meeting yesterday, at which Agency Director Zoran Trajchevski presented an overview of the activities carried out in accordance with the Annual Work Programme for the past three months.
The attendees had the opportunity to hear about the activities related to the monitoring of broadcasters' media coverage of the local elections of mayors of Mavrovo and Rostushe, Center Župa Municipalities, and members of the Council of the Municipality of Tetovo; the conducted supervisions over the broadcasters, the operators of public electronic communication networks and the print media publishers; the public warning measures that had been imposed; the conducted surveys, and the activities in the field of international cooperation.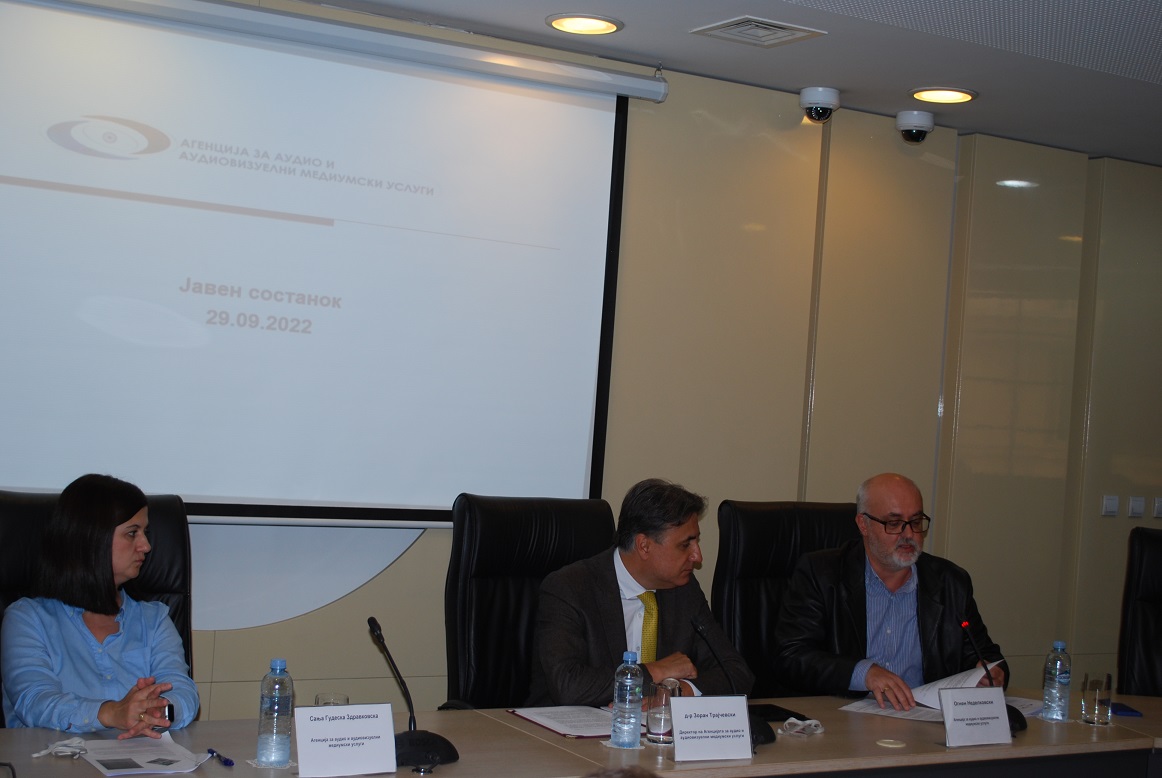 Also presented at the Meeting were the findings of the Analysis of the Market of  Audio and Audiovisual Media Services in 2021, which covered the economic performance of the public broadcasting service and the commercial television and radio stations, as well as the data collected through television and radio audiences measurement. The Analysis, which was prepared by the Agency, showed that the total revenues in this industry in 2021 amounted to 2,644.83 million denars, which was the highest amount of total revenues in the last five years. The total expenditures in this industry amounted to 2,571.19 million denars. The commercial broadcasters earned higher revenues in 2021 compared to the previous year in, unlike the public broadcasting service which earned less funds compared to 2020. The entire Analysis is available at www.avmu.mk.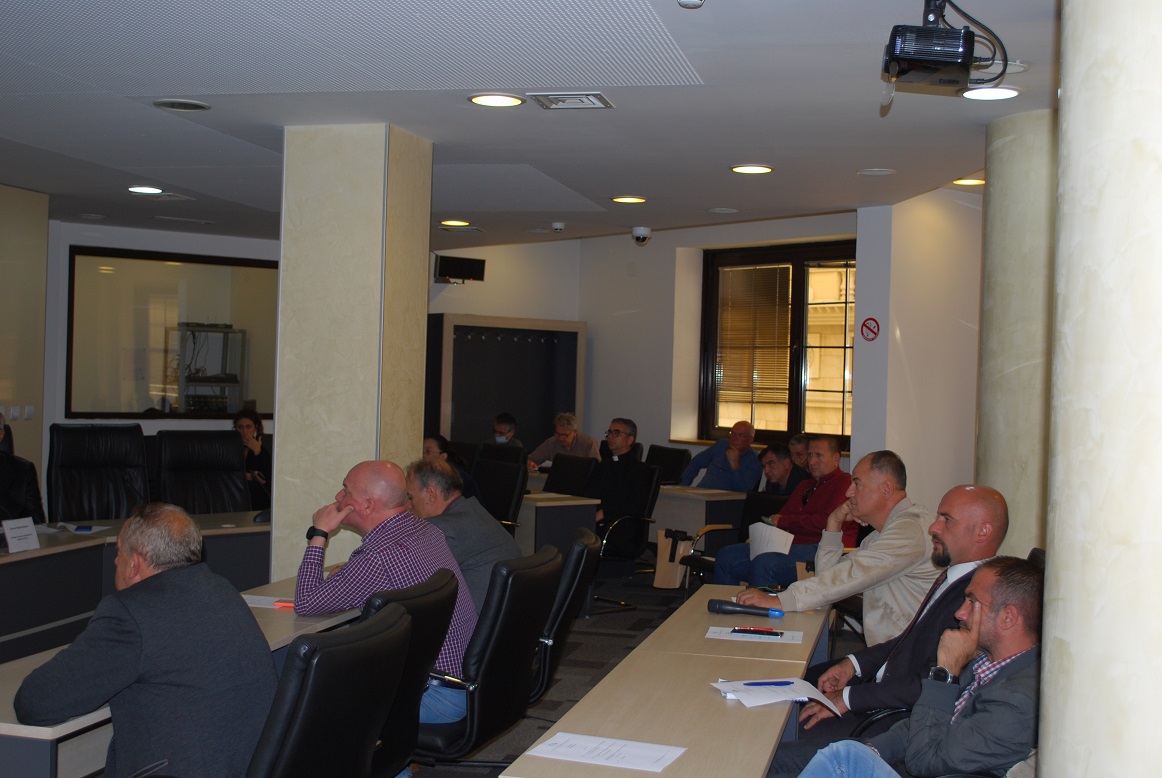 Also discussed at the Meeting were the Draft Guidelines for Amending and Supplementing the Guidelines for Determining the Deadline for Acting Upon the Agency's Decisions to Impose Measures, which had been open for public discussion until October 3, 2022. The amendment and supplements to the Guidelines refer to the cutting the deadlines required for acting upon the public warning measures imposed by the Agency against the print media publishers, broadcasters and operators of PECNs, before conducting control supervision, with the aim of ensuring greater efficiency and effectiveness in the implementation of the Law on AAVMS, and ensuring balance between the interests of the public and those of the entities subject to supervision.
 The presentations are available at the following links:
"Activities Conducted in Line with the AAAVMS' Annual Work Programme"
Zoran Trajchevski, PhD, Director of the AAAVMS
Analysis of the Market of Audio and Audiovisual Media Services in 2021
Sanja Gudeska Zdravkovska
---
The Agenda of the Public Meeting of the Agency can be downloaded here
The Registration Form for participation in the Public Meeting of the Agency can be downloaded here