AAAVMS and AMA Hold Bilateral Meeting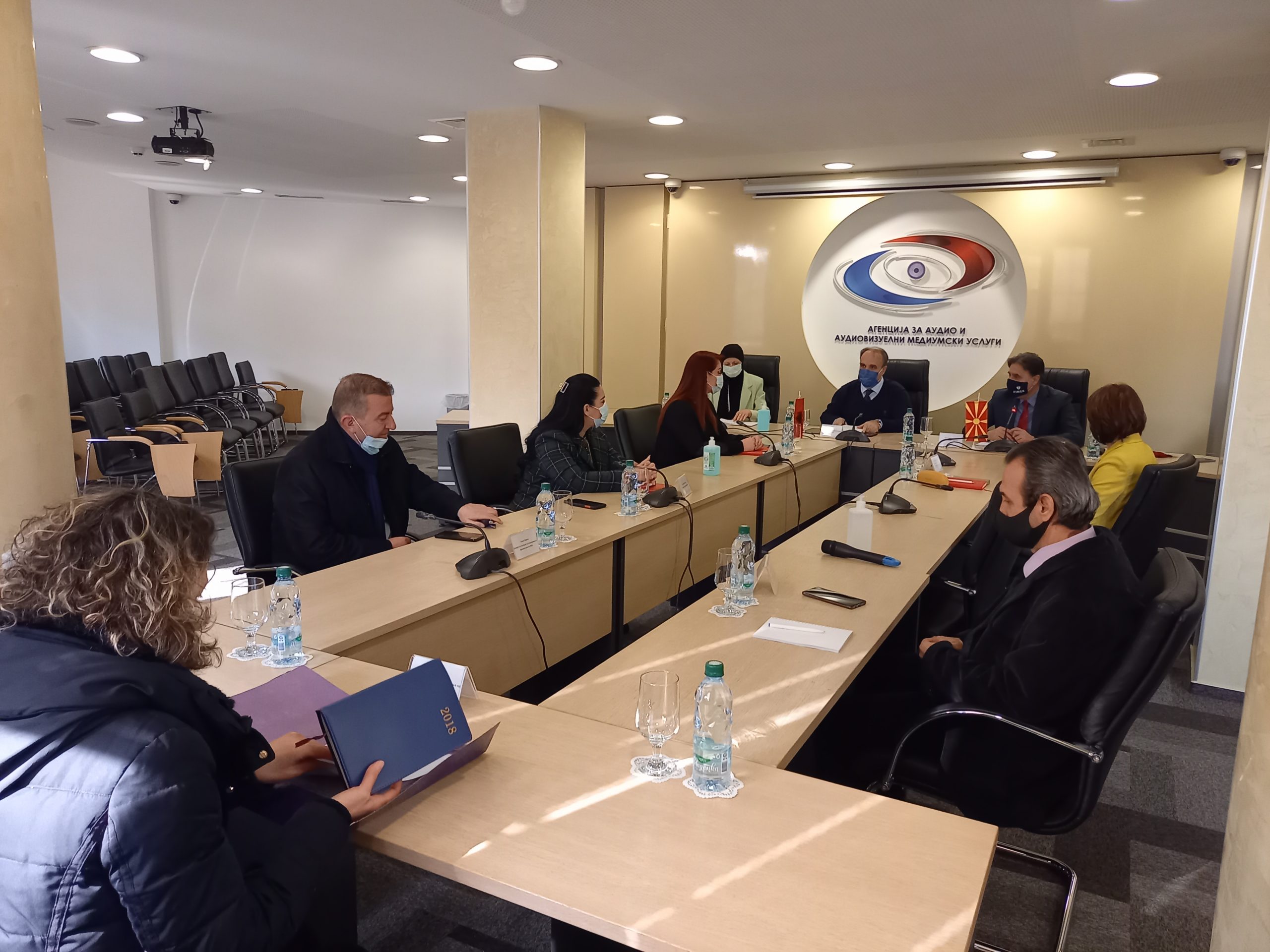 Skopje, 2 February 2022 – Representatives of the Agency for Audio and Audiovisual Media Services and the Media Regulatory Authority of the Republic of Albania (AMA) held a bilateral meeting today.
The two regulatory bodies discussed the activities concerning harmonization of the respective national legislations related to media with the European law, the open issues affecting this process and how to overcome the same. An emphasis was also placed on the obligations arising from the revised Directive on Audiovisual Media Services.
The participants in the meeting also shared information about the activities related to the monitoring of media coverage of elections in the two countries and the rules for Paid Political Advertising (PPA), gender representation in the media and the rules for the protection of juvenile audience.
At the end of the meeting, it was concluded that the cooperation should continue in the direction of strengthening mutual relations and exchanging experiences in the field of media regulation.