On the basis of Article 12, Paras (1) and (2) and Article 14, Paras (1) and (2) of the Law for Audio and Audiovisual Media Services, the Parliament of the Republic of Macedonia adopted a decision, at its session held on 2 July 2014, to appoint members to the Council of the Agency.
At its 1st session, held on 8 July 2014, the Agency's Council elected the President and the Deputy President of the Council. Mr. Lazo Petrusevski was elected as President, and Mr. Milaim Fetai, Ph.D., was elected as Deputy President of the Council.
Member of the Council of the Agency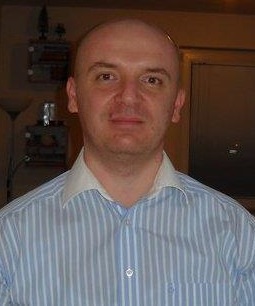 Zoran Fidanoski
Born on 18 July 1972, in Skopje.
Mr. Fidanovski graduated from the Faculty of Law in Skopje, earning a law degree.
He was a member of the "Mito Hadzivasilev Jasmin" National Journalism and Publishing Awards Board for two years (2010-2012).
Career:
1990-1994       Sports journalist in the editorial board of "Vecer" daily
1994-1998       Part-time associate of "Nova Makedonija" editorial board
Immediately after his graduation in 1996, Mr. Fidanovski moved to the Skopje Section of the same daily newspaper, where he generally covered topics related to the capital, but also wrote about crime and political issues.
1999-2001       Worked in the newly-established "START" political weekly.
2001-2002       Member of the editorial staff of the "Makedonija Denes" daily, where he covered topics related to politics and security.
2002-2008       Worked for "SITEL" Television, where he wrote about home and foreign policy issues.
April 2008       Entered the ALFA TV Project as a member of the founding team that established this Television. He has worked as an editor of the main informative editions of this television channel.