Second Public Meeting in 2018
Process of Introducing 5G in the Republic of Macedonia Takes the Spotlight at Agency's Second Public Meeting in 2018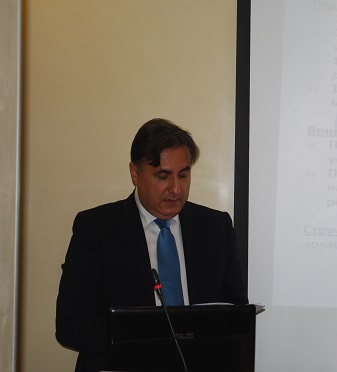 Skopje, 27 June 2018 – The Agency held its 2018 Second Public Meeting today. On this occasion, Agency Director Zoran Trajchevski presented the activities carried out in line with the part of the Annual Work Programme relating to the past quarter. He summarized the conducted supervisions and the warning measures imposed against certain broadcasters, operators of public electronic communication networks, providers of on-demand audiovisual media services and print media publishers.
Particular attention was devoted to the Agency's engagement in dealing with hate speech and in promoting gender equality, its activities in the area of international cooperation and EU integration.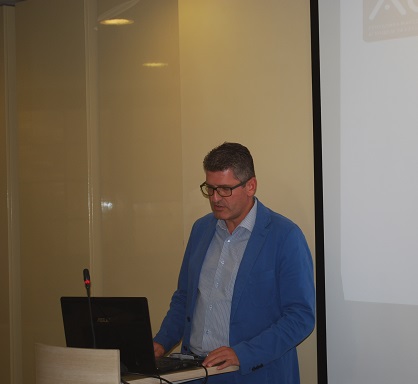 A special accent at the event was placed on the process of introducing 5 G in the Republic of Macedonia. Igor Bojadziev of the Agency for Electronic Communications, who is also chair of the work group tasked to define the measures and activities required to introduce the 5G mobile technology in the Republic of Macedonia, explained in more detail the current infrastructural resources, relevant regulations, draft measures and completion deadlines. This work group, formed by the Ministry of Information Society and Administration, also includes a representative of the Agency for Audio and Audiovisual Media Services.
According to the dynamics established by the EU's 5G Action Plan, all EU member states must designate one major city to be '5G enabled' by 2020, while all urban areas and major terrestrial transport paths must have uninterrupted 5G coverage. Macedonia as a country aspiring to become an EU member state, started preparations for introducing 5G in late 2017 and began preparing a national operational plan for the development of fast and super-fast electronic communication networks in Macedonia.
The presentations held at the pubic meeting are available at the links given below:
Activities conducted in line with the AAAVMS' Annual Work Plan
Zoran Trajchevski, Ph. D., AAAVMS Director
Activities and Measures Required for Introducing 5G in Macedonia 
Igor Bojadziev, M.A., Agency for Electronic Communications
---
The Agenda for the Second Public Meeting of the Agency for Audio and Audiovisual Media Services in 2018 can be downloaded at the following link 
 The Registration Form for the Second Public Meeting of the Agency for Audio and Audiovisual Media Services in 2018 can be downloaded at the following link