Third Video Published about Jove's Journey through Media Literacy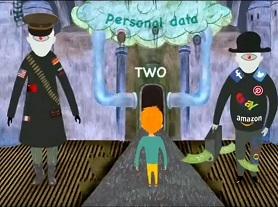 Sкopje, 19 December 2017 – Jove is becoming increasingly wiser when it comes to media and his adventures on the Media Literacy Island continue.
This time, he discovers he is being tracked!
Who is tracking him and what can he do about it?
Find out in the third video-spot of Jove's journey through media literacy.
Spot – Journey through Media Literacy 3: Privacy and Tracking