Students of the Law Faculty in Skopje Pay Visit to the Agency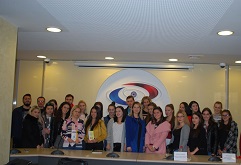 Skopje, 9 November 2018 – Students of the Department of Journalism and Public Relations, at the "Justinian the First" Faculty of Law in Skopje,  paid a visit to the Agency for Audio and Audiovisual Media Services today, as part of their practical tuition within the frameworks of the subject Public Relations.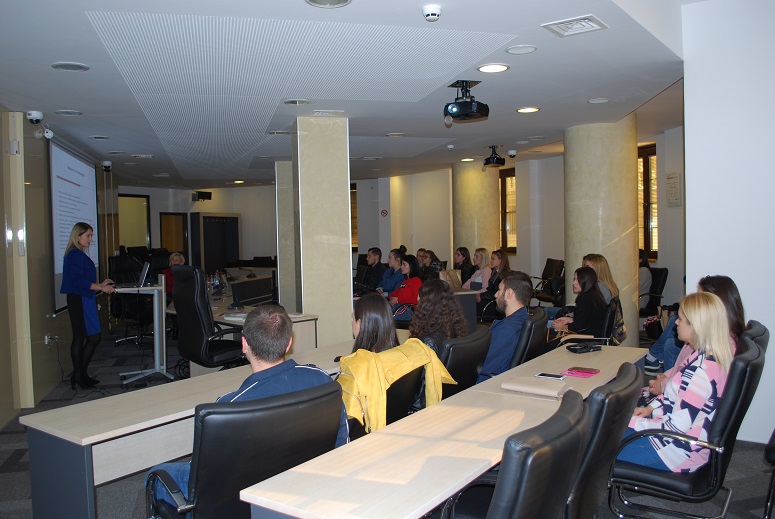 During the visit, the students had an opportunity to learn about the Agency's competences, organizational structure, projects of broader public interests and method of monitoring the broadcasters. The visit was focused on sharing experiences about the practice of writing and speaking techniques in the area of public relations on the Agency's part, as well as communication with the public through publishing contents on the Agency's website, www.avmu.mk, YouTube channel and Facebook page.
The Agency welcomes the students' interest in acquiring new knowledge that will play a role in their future professional development, and remains open for cooperation and sharing experiences in the sphere of media and media regulation.