In accordance with the 2012 Law on Equal Opportunities of Women and Men, the Agency for Audio and Audiovisual Media Services has been preparing annual analyses of the treatment that gender-related issues receive in the daily information programmes and the way in which the programmes of the national television services in the Republic of Macedonia portray women and men. In line with the above Law, once a year, the Agency submits a report to the Parliament of the Republic of Macedonia on the way of portraying and depicting women and men, as well as the gender-related issues in the broadcasters' programming concepts and contents.
Since 2013, the Agency has been dedicating special attention to gender-related issues. On 11 November 2013, a public session was held, dedicated to gender and media. A month later, a workshop was held on strengthening the capacities of media professionals in gender equality issues.
In 2014, a debate was held on the "Critical Understanding of the Media – Gender, Youth, Media Literacy"
The Agency usually publishes the results of the annual gender issues analysis
=====================================================================================================================
Agency Launches Its Publications on Gender in the TV Programmes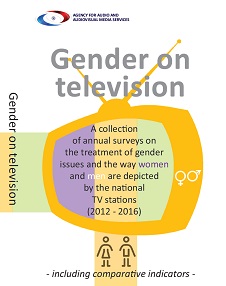 At its first Public Meeting in 2018, held on 28 March 2018, the Agency launched several publications dedicated to gender issues in the TV programmes. The compilation contain annual research results speak about the presence and depiction of genders in the programmes of the national television stations in the period 2012-2016, and are printed in Macedonian, Albanian and English. They contain the results of five surveys and one meta-analysis that indicates the trends concerning gender and media.
Also launched at this event was the publication dedicated to gender in the television programmes in 2017, which consists of two analyses, one of which shows if, to what extent and in what way gender-related issues are present on TV, while the other presents the way in which genders are depicted and portrayed in the TV programmes. This publication was also printed in Macedonian, Albanian and English.
===============================================================================================================
New Tool on Gender Equality in the Media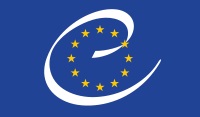 As part of its efforts to continuously provide media professionals and other interested stakeholders with tools for raising the awareness about media's role in achieving equality between women and men, the Agency translated into Macedonian and Albanian the Recommendation on Gender Equality in the Audiovisual Sector, which the Council of Europe had adopted in September 2017.
Recommendation CM/Rec(2017)9 of the Committee of Ministers to the Member States on Gender Equality in the Audiovisual Media Sector is available at this link
======================================================================================================================
Agency activities related to gender in the media
Analyses of gender in television programmes
Employee structure analyses in the audio and audiovisual media industry
Complaints concerning gender equality